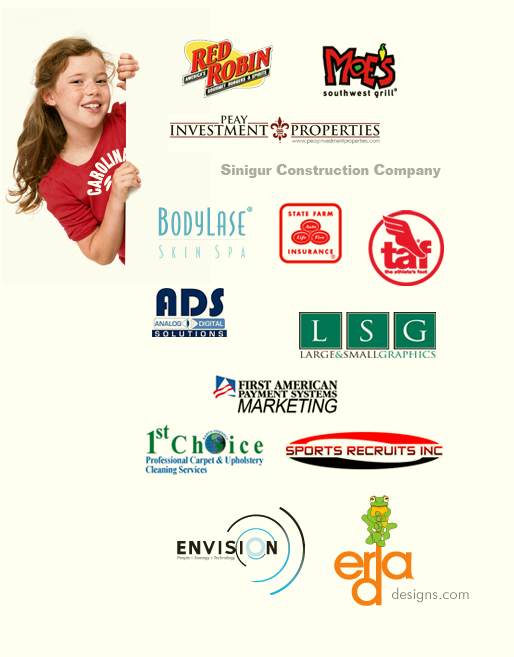 Mail In Carolina Elite Sponsorship Form and donation to the following address:
Carolina Elite Track & Field Club
9650 Strickland Road, Suite 103-116
Raleigh, NC 27615
We recognize and acknowledge our donors for their continued dedication and support of Carolina Elite Track & Field Club. Together we are committed to giving young people the resources to reach their potential, providing individuals with the access and support to lead positive and productive lives
Carolina Elite Track and Field club is a non-profit member 501c(3) of the North Carolina Association of the USA Track and Field Organization (USATF). We provide the opportunity for track athletes of all ages (6 thru 18) and skill levels to train and compete in USATF track meet at the state, regional and national levels. There are no salaried positions as we are a completely volunteer organization and all monies donated goes directly to making it possible for Wake Count in the sport of Track and Field.
Peay Investment Properties

Sinigur Construction Company
SPONSORSHIP LEVELS 
…all donations are accepted
BRONZE $250
Carolina Elite Thank You Letter
Team Program Listing
SILVER $350
Carolina Elite Thank You Letter
Team Program Listing
Carolina Elite Certificate
GOLD $500
Carolina Elite Thank You Letter
Team Program Listing
Website and Program Listing
Carolina Elite Framed Certificate
Carolina Elite T-Shirt
PLATINUM $1,000
Carolina Elite Thank You Letter
Team Program Listing
Website and Program Listing
Carolina Plaque of Appreciation
Intro at Team EOY Celebration
Carolina Elite T-Shirt